By Robin Bowerman, Head of Corporate Affairs, Vanguard Australia
Many Australians know that investing will always come with some level of risk, namely the potential to lose money. In a recent Vanguard report on Australian attitudes towards investing, 20 per cent of those surveyed cited "worry of making a bad investment" as a barrier to investing.
But, as we advocate at Vanguard, ways to mitigate this worry is to diversify across asset classes and invest for the long-term. This way, your investments have the opportunity to override short-term market volatility and deliver long-term returns.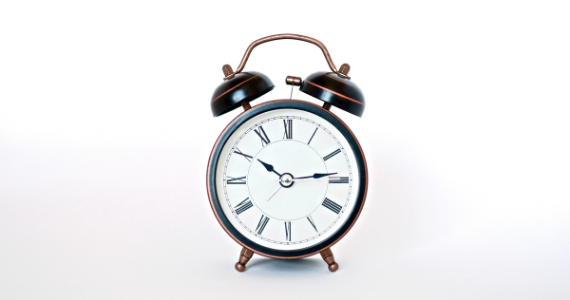 What many may not have considered however is that there's also risk in not investing, and that it too should be factored in when building wealth.
But first, what are some key risks associated with investing?
1. Decrease in investment value
The value of your investments can fall as well as rise. If you buy a share or a bond for $10 today, it could be worth less than $10 tomorrow or at any time in the shorter-term future. The longer you leave your investments, the more likely they are to rise in value – but there's no guarantee, so you need to keep your goals and risk appetite in mind when you build your portfolio.
2. Income not guaranteed
Just as the prices of investments can rise and fall, so can the income that they produce. Factors affecting portfolio income include the underlying holdings, interest rates, inflation and the level of dividends that companies are paying. All of these change over time, and that means the income from your investments will change too.
3. Liquidity of the investment
When you want to buy or sell investments, you want to be able to do it quickly and easily. For many investments – especially the broad shares and bond markets that Vanguard funds typically focus on – that's not a problem. However, some investments can be more expensive or more difficult to buy and sell.
A good example is property, which has a longer lead time takes a longer time to buy and sell in comparison to direct shares, managed funds or ETFs and usually also involves higher transaction costs. Investments like this are said to be less liquid. They often seem to deliver a higher return to compensate for this liquidity risk, but it's important to know that the higher return can come at a price.
So, there are real risks to investing – that's one of the reasons why investing offers higher long-term returns than keeping your money in the bank. However, there are also risks involved with not investing:
1. Deterioration of spending power
The cost of living rises over time. Inflation – the rate at which prices rise – may be low today, but it's been eye-wateringly high in the past. Your savings need to outpace inflation otherwise your cash will buy you less in the future.
2. Shortfall risk
If you reach the time of your goal – whether that's retirement, a significant event, or a dream holiday – and you find that you don't have enough money, you've got a shortfall. It might happen because you haven't saved enough or the cost of your goal has changed.
A potential way to minimise shortfall risk is to carefully consider your goals and create a realistic, long-term investment plan to help you achieve them. Remember to factor in assumptions about returns and inflation; and to review your plan regularly to check that you're on track.
3. Outliving your retirement nest egg
Longevity risk is the risk of running out of money in retirement because you've lived longer than expected. It might sound like a nice problem to have, but it is a realistic risk given the increase in life expectancy and nobody wants to spend their twilight years worrying about if they have enough income to live on. To minimise longevity risk, budget carefully and start investing as soon as you're able to so you have time to let your investments grow. It's important also to invest in a way that matches your risk tolerance and spending expectations.
Find the right balance
So, while all investing involves some risk, it's also true that investing is one of the best ways to increase the amount of money you have available to meet your goals.
Instead of simply choosing to invest or not to invest because of associated risks, focus instead on finding the right balance for you. That is, taking on a level of risk that is appropriate for your long-term goals and time frame.
If you have any questions about your existing investments or are wanting more information about getting started, please give us a call on 07 55 809 489. 
Source: Vanguard June 2021
Reproduced with permission of Vanguard Investments Australia Ltd
Vanguard Investments Australia Ltd (ABN 72 072 881 086 / AFS Licence 227263) is the product issuer. We have not taken yours and your clients' circumstances into account when preparing this material so it may not be applicable to the particular situation you are considering. You should consider your circumstances and our Product Disclosure Statement (PDS) or Prospectus before making any investment decision. You can access our PDS or Prospectus online or by calling us. This material was prepared in good faith and we accept no liability for any errors or omissions. Past performance is not an indication of future performance.
© 2021 Vanguard Investments Australia Ltd. All rights reserved.
Important:
Any information provided by the author detailed above is separate and external to our business and our Licensee. Neither our business nor our Licensee takes any responsibility for any action or any service provided by the author. Any links have been provided with permission for information purposes only and will take you to external websites, which are not connected to our company in any way. Note: Our company does not endorse and is not responsible for the accuracy of the contents/information contained within the linked site(s) accessible from this page.