What is creditworthiness?
It might be a bit of a mouthful, but the concept of creditworthiness is simple enough to understand.
The term refers to a person or company considered suitable to receive credit – mainly due to being reliable in paying money back in the past, as well as having enough funds to stay afloat if things go south.
There are ways to enhance your creditworthiness. But for now, it's best to wrap your head around the basics.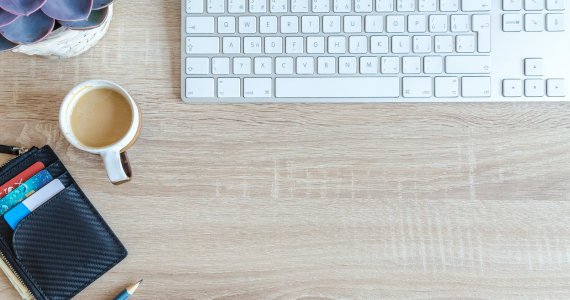 What do they look at?
When you apply for credit, banks look at lots of different factors to determine your creditworthiness such as your income, assets, spending, and debts. And, they'll usually look at the following things.
Your credit file
This is your history of credit applications and interactions. You can ask for a copy of this file to see where you stand – and to ensure your information's accurate.
Your income
Unless you plan to buy a super yacht or 60-roomed Sydney Harbour citadel, they're not expecting you to be super-rich. Instead, they looking for proof of steady, regular income—each week, each month.
Your savings
Do you put aside a bit from your pay packet each month? Even a modest bank account with a short savings history suggests you're a reliable character.
Your assets
Retirees, for example, may not have high incomes, but will have significant assets in reserve. So long as these are reasonably liquid, they'll boost your creditworthiness.
Your debts
It may seem odd that debt can make you more (and not less) creditworthy. However, banks like to see evidence of your ability to manage debt and pay things down.
That said, it's a question of balance – and it's important your debts are well within your capacity to handle.
Why does creditworthiness matter?
It matters to you
Used responsibly, credit can get you to where you want to be, quicker than you might think.
Don't take on debts you can't afford, to become a slave to your own mortgage, or slide into financial distress.
Talk to us today if you need more information.
Source: NAB
Reproduced with permission of National Australia Bank ('NAB'). This article was originally published at https://www.nab.com.au/personal/life-moments/manage-money/money-basics/creditworthiness.
National Australia Bank Limited. ABN 12 004 044 937 AFSL and Australian Credit Licence 230686. The information contained in this article is intended to be of a general nature only. Any advice contained in this article has been prepared without taking into account your objectives, financial situation or needs. Before acting on any advice on this website, NAB recommends that you consider whether it is appropriate for your circumstances.
© 2023 National Australia Bank Limited ("NAB"). All rights reserved.
Important:
Any information provided by the author detailed above is separate and external to our business and our Licensee. Neither our business nor our Licensee takes any responsibility for any action or any service provided by the author. Any links have been provided with permission for information purposes only and will take you to external websites, which are not connected to our company in any way. Note: Our company does not endorse and is not responsible for the accuracy of the contents/information contained within the linked site(s) accessible from this page.