Returning to work after maternity leave can be difficult and needs careful planning. Here are our tips to help make the transition much smoother.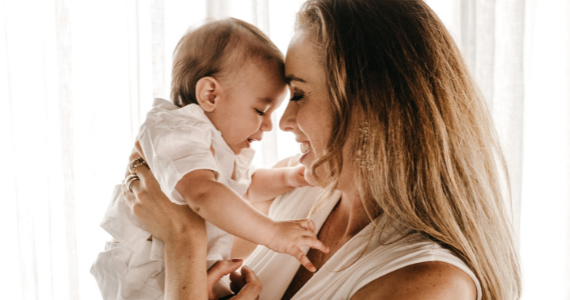 When considering childcare 
When you return to work, you might need to put your kids in childcare. This can be expensive, costing up to $140 a day, which is a big hit to the family budget. For example, when both parents are working full-time, a three-year-old costs 13.1% of their parents' taxable income. This increases to 38.5% with childcare included.1
Finding a childcare centre that meets your budget can be a long process. Especially as some have long waiting lists. Remember, you may be entitled to government subsidies to help you cover the costs of childcare.
For more helpful information about returning to work visit the ASIC Money Smart website.
Balancing family and work
For many parents, returning to work brings a feeling of independence and a sense of things going back to normal. But, you may also be facing some challenges, such as being away from your child and perhaps nervousness about being back on the job.
It's important to take things slow. Why not speak to your employer about flexible working arrangements? This could be working from home on agreed days or reduced working hours.
If you're finding your return to work is difficult, don't struggle alone, speak to your friends and family for help and support.
Change how you see your budget
You'll find that as your life has changed dramatically, you now make decisions based on your priorities as a parent. Thankfully, being on top of your finances and having a solid savings plan can give you the financial freedom to make the best decisions for you and your family.
It's important to have a handle on your money, so that you have less to worry about during a typically stressful time. If you're looking for some tips on budgeting and saving, check out the article on simple and smart saving habits or contact us on 07 55 809 489.
1 https://www.dss.gov.au/our-responsibilities/families-and-children/publications-articles/updated-costs-of-children-using-australian-budget-standards, Families and children, Department of Social Services
Source: NAB https://www.nab.com.au/personal/life-moments/family/start-family/back-to-work
Reproduced with permission of National Australia Bank ('NAB'). This article was original published at https://www.nab.com.au/personal/life-moments/family/start-family/back-to-work
National Australia Bank Limited. ABN 12 004 044 937 AFSL and Australian Credit Licence 230686. The information contained in this article is intended to be of a general nature only. Any advice contained in this article has been prepared without taking into account your objectives, financial situation or needs. Before acting on any advice on this website, NAB recommends that you consider whether it is appropriate for your circumstances.
© 2021 National Australia Bank Limited ("NAB"). All rights reserved.
Important:
Any information provided by the author detailed above is separate and external to our business and our Licensee. Neither our business nor our Licensee takes any responsibility for any action or any service provided by the author. Any links have been provided with permission for information purposes only and will take you to external websites, which are not connected to our company in any way. Note: Our company does not endorse and is not responsible for the accuracy of the contents/information contained within the linked site(s) accessible from this page.