A private sale can be a great alternative to an auction, potentially landing you a sale that's perfect for your situation. We'll help you create a plan with your agent so you can work towards the best outcome.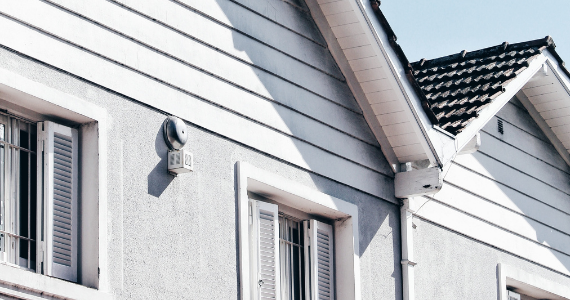 1. Choosing the right agent 
Your agent is crucial to the outcome of your sale, so it's important to pick someone you're comfortable with, and who has a great track record in your suburb.
Many agencies will list their most recent results online or in ads. Sites like Domain and realestate.com.au are also a great resource for hard figures like sale price and time on market.
Consider seeing an agent in action at a few open for inspections as well. This will give you an invaluable insight into how they conduct themselves and whether you can see a successful vendor-agent partnership.
2. Figuring out your sale price 
Your chosen agent should have the knowledge and area-expertise to nail down the perfect asking price for your property, so consult them first.
You can also do your own due diligence by looking into property and market reports to get an idea of what your property's worth. You can get a property or market report from NAB, free of charge.
On top of these reports, it's also worth taking a look at resources like Domain's suburb profiles to get an idea of how long your property can be on the market, or consider paying for a valuation from an independent property valuer.
Want to be truly on top of things? Take a look at our tips for managing your expectations and pricing your property correctly.
3. Setting up your advertising campaign 
Next on the list is getting your property out there for potential buyers to see.
Your agent will draft up a detailed advertising strategy. This will outline where and how your home will be listed, as well as all the photography and copywriting involved in selling your house as your buyer's next dream home.
Most agents will let you pay for advertising costs either as you go, or as a lump sum once your house sells. Remember: as a general rule, the longer your house is on the market, the bigger your advertising costs will be.
4. Being ready for inspection 
Make sure you get your house looking its best and tick off these priority to-dos before inspection.
Make repairs and touch-ups
Stick to addressing simpler things to make your house more attractive to potential buyers, like fresh paint and a pristine garden.
Be available
It's important that you're ready and flexible to meet with potential buyers. You don't want to put them off by turning a simple meet-up into an annoying task.
Keep utilities connected
You want potential buyers to see your home in its best light, even if you've vacated. This means making sure the lights – and everything else – are on and working.
Make space around aircon units and water heaters
These items will be important to all potential buyers, so make sure they have enough room to suss out their condition and functionality.
Provide basement and attic access
Like the above, people will be very interested in the size and condition of these storage spaces, so give them a good tidying.
Have the right documents ready
Make sure you have everything from repair documents to advertising brochures ready for inspectors to read or take away. Ask your agent about what your need to have handy.
5. Settling in for the long and short haul
Selling privately can be unpredictable in terms of when everything wraps up.
On one hand, a more transparent asking price means you're more likely to attract potential buyers who mean business – and this can turn into a quick sale.
On the other, because you're not shackled by the intensive auction campaign period or expensive agent costs, there's less pressure to get things finalised to minimise costs – so you could find yourself listing for longer.
However, if it looks like you're going to be on the market for an extended time, keep a close eye on your advertising costs.
6. Considering offers on your property 
Know how you feel about different outcomes
What concessions are you prepared to make on things like the sale price and contract terms?
Get every offer in writing
Have all offers recorded in a Letter of Intention to Purchase (ask your agent) or just an email, so you can properly reflect on each when it suits you.
Be mentally open to selling quickly
Generally speaking, you'll receive the most interest in the first 30 days after you list – and these buyers will be both a lot keener and willing to negotiate.
Double-check the important stuff
Go over the settlement period, cooling-off period and special conditions with your agent and conveyancer to make sure nothing's a deal-breaker.
7. Conditional versus unconditional offers 
Your buyer might outline a few contractual conditions for you to meet to fulfil the contract. This is known as a conditional offer. Some common conditional offers are:
building and pest inspections showing no major problems

the purchase price matching the bank's valuation

the Council approving certain structures like a granny flat or major renovations.
With an unconditional offer, your buyer will usually have to follow through with the sale regardless of what happens between signing and settlement.
However, some exceptional circumstances can void an unconditional offer, so make sure you consult your conveyancer for appropriate legal advice.
At the end of the day, an unconditional offer is often preferred and it may even be worth trading for a lesser sale price. It is prudent to always seek independent legal and/or financial advice before accepting any offer.
8. Taking the cooling-off period into account
The cooling-off period can impact when things are expected to finalise rather unexpectedly, but only by a handful of days.
During this the cooling off period – which begins when the buyer signs the contract – your buyer is able to change their mind and legally back out of the sale.
Each state has different lengths and penalties for backing out that don't apply to the seller, so make sure you're satisfied before you put pen to paper.
Once this period is over and the contract finalised, you'll be ready to prepare for a smooth and hassle-free house settlement.
To learn more, contact us on 07 55 809 489.
Source: NAB https://www.nab.com.au/personal/life-moments/home-property/buy-next-home/private-sale
Reproduced with permission of National Australia Bank ('NAB'). This article was original published at https://www.nab.com.au/personal/life-moments/home-property/buy-next-home/private-sale
National Australia Bank Limited. ABN 12 004 044 937 AFSL and Australian Credit Licence 230686. The information contained in this article is intended to be of a general nature only. Any advice contained in this article has been prepared without taking into account your objectives, financial situation or needs. Before acting on any advice on this website, NAB recommends that you consider whether it is appropriate for your circumstances.
© 2021 National Australia Bank Limited ("NAB"). All rights reserved.
Important:
Any information provided by the author detailed above is separate and external to our business and our Licensee. Neither our business nor our Licensee takes any responsibility for any action or any service provided by the author. Any links have been provided with permission for information purposes only and will take you to external websites, which are not connected to our company in any way. Note: Our company does not endorse and is not responsible for the accuracy of the contents/information contained within the linked site(s) accessible from this page.