If you are surprised at how prices in cities and regional areas have risen even in the face of the social and economic havoc caused by COVID-19, you're not alone. If you are thinking of buying property, you may even be a little concerned about what the current property market means for your buying decisions. 
Is timing everything, or is time in the market more important? Whether you're a first home buyer, upgrader, or investor, let's look at what a property cycle is and how important it may, or may not be to your buying decision.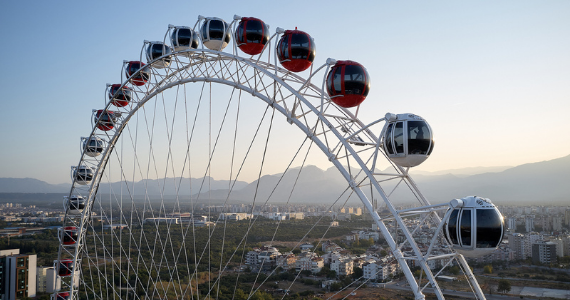 What is a property cycle? 
Generally, home prices follow a four-phase cycle of Stabilisation, Growth, Boom and Decline. Over the last 40 years, property prices boomed in Australia in 1981, 1987, 1994, 2003, 2010 and 2017. This is why many people work on the assumption that property cycles last roughly seven years. But remember, this is an assumption, not a fact. 
The longest phase in the property cycle is usually Stabilisation. This is when buyers and sellers have enough confidence to enter the market in relatively equal numbers, keeping prices fairly stable. 
Many factors contribute to a rising market, but a Boom tends to end as more sellers enter the market, causing an over-supply as prices tumble and the market moves into a Decline phase.  
What factors influence the property cycle? 
Low interest rates contribute to market increases, as does strong economic performance and consumer confidence. 
The supply of property on the market also plays a big part in contributing to rising (or falling) prices and rents, as does shifting demographics including the number, age and incomes of people in households and where people are living. A good example of the impact of shifting demographics is the recent spike in regional home prices as younger people leave cities for the regions. 
How many property cycles are there at any time? 
Although we talk about the property 'market' there are as many property markets as there are suburbs around Australia. While we have seen unusual consistency in increases across the board in Australia recently, different states, cities and suburbs can be at varying stages of their property cycles.
Aligning your property goal to the current cycle 
The recent price surge could be what's known as a mid-cycle 'second wind' caused by buyers cashed up with government incentives and lockdown savings, taking the property plunge or making a lifestyle change. It could also be viewed as a correction, as people who put off buying at the start of the pandemic, enter the market. Or, as it is in most cases, it can be a combination of factors.  
Either way, the fear of missing out, is a contributing factor to the growth phases of property cycles and it's what makes many people anxious about when they should enter the market. That's why it's important to take a step back and remind ourselves that over the long-term, property prices have historically risen. 
What this means, is your property goals will dictate how much attention you should pay to where the market is currently in the cycle. Are you looking for your forever home, a long-term investment or a do-er upper you can quickly sell for a profit? Your answer will tell you how important your entry point in the cycle is. For many, it's not what should be driving your buying decision. 
Keep in mind that market forecasting is difficult. Rather than trying to time the market for short-term gain, many buyers prefer to look further into the future and aim for longer-term property growth.
The important thing is to buy according to your goals and means. Ensure you are comfortable with your purchase including the area you are buying into and the amount you are borrowing. 
We're always happy to discuss your property plans and current market movements with you. So please get in touch on 07 55 809 489.