Paying off your mortgage early will save you money and take a financial load off your shoulders. Here are some ways to get rid of your mortgage debt faster.
Switch to fortnightly payments
If you're currently paying monthly, consider switching to fortnightly repayments. By paying half the monthly amount every two weeks you'll make the equivalent of an extra month's repayment each year (as each year has 26 fortnights).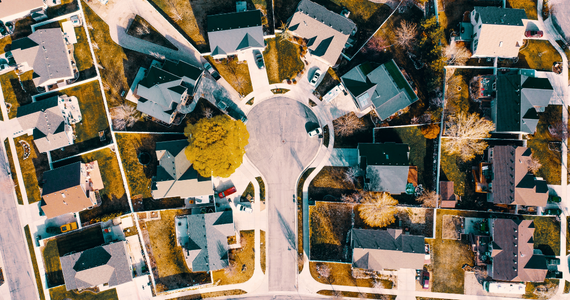 Make extra payments
Extra repayments on your mortgage can cut your loan by years. Putting your tax refund or bonus into your mortgage could save you thousands in interest.
On a typical 25-year principal and interest mortgage, most of your payments during the first five to eight years go towards paying off interest. So anything extra you put in during that time will reduce the amount of interest you pay and shorten the life of your loan.
Ask your lender if there's a fee for making extra repayments.
Smart tip: Making extra repayments now will also give you a buffer if interest rates rise in the future.
Find a lower interest rate
Work out what features of your current loan you want to keep, and compare the interest rates on similar loans. If you find a better rate elsewhere, ask your current lender to match it or offer you a cheaper alternative.
Comparison websites can be useful, but they are businesses and may make money through promoted links. They may not cover all your options. See what to keep in mind when using comparison websites.
Switching loans
If you decide to switch to another lender, make sure the benefits outweigh any fees you'll pay for closing your current loan and applying for another.
Switching home loans has tips on what to consider.
Make higher repayments
Another way to get ahead on your mortgage is to make repayments as if you had a loan with a higher rate of interest. The extra money will help to pay off your mortgage sooner.
If you switch to a loan with a lower interest rate, keep making the same repayments you had at the higher rate.
If interest rates drop, keep repaying your mortgage at the higher rate.
See what you'll save by making higher loan repayments.
Consider an offset account
An offset account is a savings or transaction account linked to your mortgage. Your offset account balance reduces the amount you owe on your mortgage. This reduces the amount of interest you pay and helps you pay off your mortgage faster.
For example, for a $500,000 mortgage, $20,000 in an offset account means you're only charged interest on $480,000.
If your offset balance is always low (for example under $10,000), it may not be worth paying for this feature.
Avoid an interest-only loan
Paying both the principal and the interest is the best way to get your mortgage paid off faster.
Most home loans are principal and interest loans. This means repayments reduce the principal (amount borrowed) and cover the interest for the period.
With an interest-only loan, you only pay the interest on the amount you've borrowed. These loans are usually for a set period (for example, five years).
Your principal does not reduce during the interest-only period. This means your debt isn't going down and you'll pay more interest.
To find out more ways to pay down your mortgage sooner, give us a call on 07 55 809 489.
Source:
Reproduced with the permission of ASIC's MoneySmart Team. This article was originally published at https://moneysmart.gov.au/home-loans/pay-off-your-mortgage-faster
Important note: This provides general information and hasn't taken your circumstances into account.  It's important to consider your particular circumstances before deciding what's right for you. Although the information is from sources considered reliable, we do not guarantee that it is accurate or complete. You should not rely upon it and should seek qualified advice before making any investment decision. Except where liability under any statute cannot be excluded, we do not accept any liability (whether under contract, tort or otherwise) for any resulting loss or damage of the reader or any other person.  Past performance is not a reliable guide to future returns.
Important
Any information provided by the author detailed above is separate and external to our business and our Licensee. Neither our business nor our Licensee takes any responsibility for any action or any service provided by the author. Any links have been provided with permission for information purposes only and will take you to external websites, which are not connected to our company in any way. Note: Our company does not endorse and is not responsible for the accuracy of the contents/information contained within the linked site(s) accessible from this page.