Purchasing your first home is a huge milestone and cause for much deserved celebration. To ensure that achieving this milestone is as smooth and enjoyable an experience as possible, we've outlined the steps that need to be taken.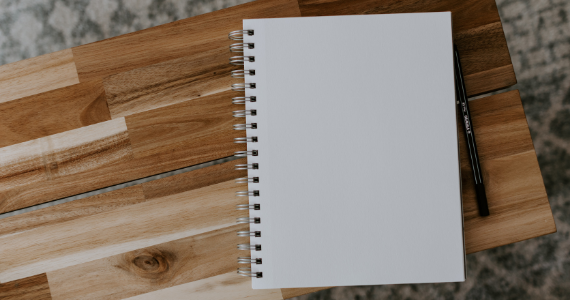 1. Prepare yourself for a huge commitment
A mortgage is a long-term, ongoing commitment that should not be entered into without careful preparation and consideration. As a legal binding document, you need to take care to ensure that the loan is suitable for you. 
"Even at the last moment when the contract has been given the green light by your solicitor and a full loan finance has been approved, if there are red flags or any kind of uncertainty, don't ignore those," advises a finance broker.
2. Surround yourself with a good network
The next step is to seek professional advice. Dealing with an accredited broker is the best way to ensure you secure a loan that suits your needs and unique financial circumstances. In addition to supporting you through every stage of the loan process, a good broker will have a strong network of reliable professionals, including quality conveyancers, solicitors or even agents, that they can connect you with.
"First home buyers deserve the attention of a network of people that really want them to succeed," says the finance broker. "You want to feel confident that you've got the best care you can to guide you into the final stage of purchasing a house."
3. Put your best foot forward
Whether you approach a lender directly, or employ a broker to act on your behalf, be prepared to provide some supporting documents to help paint a complete picture of your current financial standing, and to help prove that you can meet your loan requirements.
While this can take some work, this preparation is essential if you want to position yourself as an ideal candidate for a loan. Preparing these documents in advance can also help quicken your loan application process. 
Typically, you will be required to provide the following documents to aid your loan application. But the documents required may vary from lender-to-lender.
IDENTIFICATION: You will be required to supply a variety of primary and secondary identification documents. Primary identification can include your birth certificate, current passport, or citizenship documents. Secondary identification may include your driver's licence, state/territory proof-of-age card, your Medicare card or a student identification card.
PROOF OF INCOME: Depending on your income and employment situations, you may need to provide different documents to prove you can meet your loan commitments. Full-time and part-time employees may be required to supply up-to three months of pay slips from your employer. Casual employees may be required to provide the notice of assessment from their last ATO tax assessment. Self-employed applicants may be required to provide the notice of assessment from their latest personal ATO tax assessment, as well as their businesses tax return and profit and loss paperwork. In addition to these, you should also provide documentation from any other incomes – if any – such as from rent, shares or Centrelink.
ASSETS AND LIABILITIES: Your lender may want to see evidence of any of your existing assets and liabilities. Documentation, or information regarding any existing property, vehicles, savings or superannuation that you own; or regarding any existing loans or credit that you owe, may be needed.
NOTE ON REFINANCING YOUR MORTGAGE: In situations where you are refinancing your mortgage, you may also be required to provide your latest statements from your existing mortgage.
Once you have selected or created a shortlist of the lenders or brokers you would like to work with, it may be helpful to contact them to find out specifically what documents they would require.
4. Ask for help
If you crunch the numbers and realise you can't afford the recommended 20 per cent deposit, there are other options you can explore, such as a guarantor or lender's mortgage insurance.  Again, it's important that you are informed about the risks and requirements of each of these options, which is why it's best to seek out the help of a broker. 
"Using a guarantor saves a lot of money but it is a huge ask," advises the finance broker. "Openly discuss with your guarantor well in advance to ensure they understand their obligations."
5. Take care with the details
Besides the usual proof of income and financial capability, ensure that your identification and supporting documents reflect your correct legal name.
"It is the single most ridiculous thing that occurs amongst first home buyers these days," says the finance broker. "If your name has a hyphen, make sure that there's a hyphen on everything."
Also ensure that you have all the documents that proves good character at the ready. These include rental ledgers, statements of your saving patterns and account transactions.
For more information, call us on 07 55 809 489.
Source: MFAA

Reproduced with the permission of the Mortgage and Finance Association of Australia (MFAA)

Important:
This provides general information and hasn't taken your circumstances into account.  It's important to consider your particular circumstances before deciding what's right for you. Although the information is from sources considered reliable, we do not guarantee that it is accurate or complete. You should not rely upon it and should seek qualified advice before making any investment decision. Except where liability under any statute cannot be excluded, we do not accept any liability (whether under contract, tort or otherwise) for any resulting loss or damage of the reader or any other person.  Past performance is not a reliable guide to future returns.

Any information provided by the author detailed above is separate and external to our business and our Licensee. Neither our business nor our Licensee takes any responsibility for any action or any service provided by the author.

Any links have been provided with permission for information purposes only and will take you to external websites, which are not connected to our company in any way. Note: Our company does not endorse and is not responsible for the accuracy of the contents/information contained within the linked site(s) accessible from this page.