There is a way to enjoy the lifestyle your favourite suburb provides and still get on the property market. It's called 'rentvesting' – owning an investment property while renting where you live.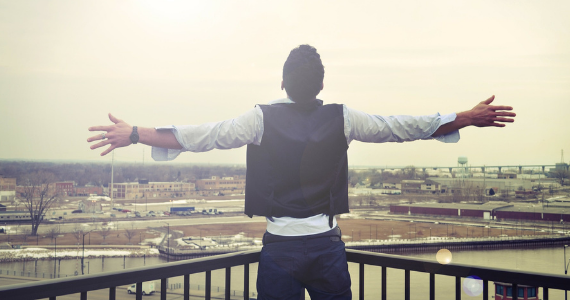 Property Investment Professionals of Australia's 2020 research shows that more than 44% of first-time buyers are rentvesting.i While it's a strategy that's growing in popularity, for it to successfully deliver, you still need to do your research.
Weighing up the pros and cons of continuing to rent
The first thing to consider is how comfortable you are with renting for the mid- to long-term. As a renter, you save by not paying maintenance costs as well as bills like strata fees, and perhaps council and water rates. It's also easier to move if your needs change.
However, your home being less permanent can also be a negative. You may have to move at short notice, the rent may be expensive or go up dramatically, and you may have restrictions around decorating.
It's all about the numbers
Weighing up the rentvesting option involves crunching your income and outgoing expenses numbers plus any property value increase expected over your investment timeframe.
Typical landlord expenses include insurance, maintenance, rates, loan repayments, property manager fees and vacant periods. To save yourself some nasty surprises, calculate the difference between all your outgoings and your rental and personal income. This will let you know if you can accommodate an urgent repair or an increase in your own rent.
Being an investor rather than first home buyer means you miss out on First Home Owner Grants. These regularly change so it's wise to check what's currently available and then work out if the rental income or tax savings from negative gearing a property would offset this loss. Your property is negatively geared when your rental return is less than property-related expenses. This net rental loss can then be offset against your income to reduce your taxable income and how much tax you need to pay.
It's also important to keep in mind that the high transaction costs of buying and selling property mean a rental investment often works best when held long-term, say 10 years or more.
Matching location to your goals
Not having to factor in personal lifestyle considerations means rentvesting opens up areas to buy in. Whether you're looking in metropolitan or regional areas, choosing the location and type of property that's right for you comes down to understanding your long-term goals as well as your finances.
If your goal is to eventually buy your own home, it's important to focus on areas with good capital growth potential. If you plan to be a long-term renter, you should concentrate on yield – or rental income as a percentage of your property's value.
Most people want an investment property that's hassle-free. That means looking for low-maintenance places in areas with high rental demand. A good property manager will also simplify things for you.
Applying for your investment loan
Typically, investment mortgages have higher interest rates than owner-occupier ones. Even with record low interest rates, rentvestors usually need at least a 10% deposit to safely secure a loan.
Lenders will include the rent you earn when calculating your ability to service a loan. So ask the selling agent to put the estimated rent in writing so it can be added to your loan application.
Leverage for buying your own home
Unlike an owner-occupied home, you have to pay capital gains tax (CGT) on any profit you make on the sale of an investment property. However, by holding onto your investment for more than 12 months, it is halved.
Even better news is that it may not be necessary to sell your investment property to buy a home. It might be possible to use your equity instead of a deposit.
Rentvesting can be a great way to balance the lifestyle you want today with your aspirations for the future. If you'd like to know if it is right for you, just get in touch on 07 55 809 489. I'll be happy to crunch all the numbers to help you decide.
i PIPA 18 September 2020 Investor Sentiment Survey page 3. https://www.pipa.asn.au/wp-content/uploads/2020/09/PIPA_Investor-Survey-Report_2020_Sept18.pdf