When it comes to investing in real estate, equity is a key concept to wrap your head around. The Successful Investor's Michael Sloan explains what equity is, and how you can use it to your advantage.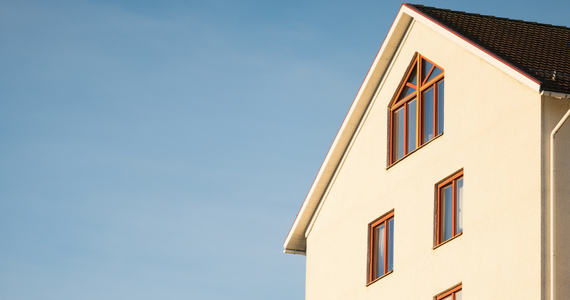 Benefits of property investment
Property is a reasonably secure, long-term investment. You can potentially earn rental income that covers your real estate loans.
You can also benefit from capital gains if you decide to sell down the track, and get extra financial benefits through taxation and gearing.
Investing in property can be a great way to build equity in your home loan. You can expand and diversify your portfolio, and reduce your risk – especially if you have other investments in cash, shares or managed funds.
Understanding the risks
Like any investment, property can carry risks. For example:
The income from rent might not meet your expectations, or cover your loan repayments.

The value of your property could go down, and you may end up with less money than you started with.

Getting quick access to your money can prove tricky.

You might earn lower returns than other types of investments.
It's important to remember that investment properties are long-term ventures – and you'll need to prepare for the highs and the lows.
Knowing your strengths and weaknesses
Investing in real estate often requires certain skills. It can help if you're a business manager, marketing specialist, accountant, tax adviser, product developer, handyperson, customer service rep, inspector, or people manager.
If this doesn't sound like you, it's worth paying for professional help, or thinking about another investment strategy.
Investment property research
By doing some solid property research, you can help reduce the risks of investing.
As a general rule, you should always buy in sought-after locations, close to transport, schools and amenities. This means you're less likely to have problems finding tenants, and more likely to win with capital gains down the track.
Whether you invest in a house or a unit, it's important to buy a property that suits your budget, cash flow, and the location.
Other types of investments
Shares
Investing in shares is considered a growth investment because their value can rise. You can make money by selling shares for a higher price than you initially paid for them.
If you own shares, you can also get income from dividends – portions of a company's profit paid out to its shareholders.
Keep in mind the value of shares can fall below the price you paid for them. That's why they're best suited to long-term investors who are comfortable dealing with the daily ups and downs in the market.
Cash
Cash is a conservative investment. This means that it generates regular income (through interest payments), as opposed to growing in value over time.
Cash investments include high-interest savings accounts and fixed-interest investments like term deposits, government bonds and corporate bonds.
Talk to an expert
Before making any big decisions, it's worth talking to a us 07 55 809 489. They can help you decide if property investment, or other strategies, works best for you.
Source: NAB
Reproduced with permission of National Australia Bank ('NAB'). This article was originally published at https://www.nab.com.au/personal/life-moments/home-property/invest-property/deciding
National Australia Bank Limited. ABN 12 004 044 937 AFSL and Australian Credit Licence 230686. The information contained in this article is intended to be of a general nature only. Any advice contained in this article has been prepared without taking into account your objectives, financial situation or needs. Before acting on any advice on this website, NAB recommends that you consider whether it is appropriate for your circumstances.
© 2022 National Australia Bank Limited ("NAB"). All rights reserved.
Important:
Any information provided by the author detailed above is separate and external to our business and our Licensee. Neither our business nor our Licensee takes any responsibility for any action or any service provided by the author. Any links have been provided with permission for information purposes only and will take you to external websites, which are not connected to our company in any way. Note: Our company does not endorse and is not responsible for the accuracy of the contents/information contained within the linked site(s) accessible from this page.