Why invest in property?
What makes this such a popular option? You can earn rental income plus benefit from capital growth.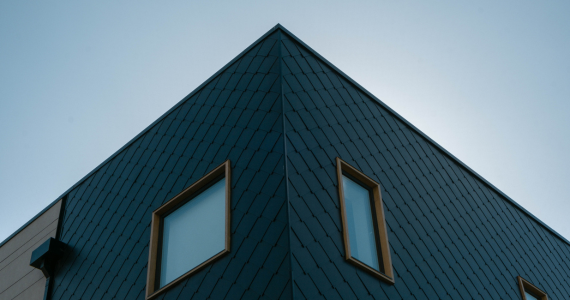 What's different for investors vs. homeowners?
Stamp duty
If you're an investor you'll also pay stamp duty, which varies, depending on your state. This is based on your property's purchase price and is often higher for an investment property than if you're buying a house to live in. This stamp duty calculator will give you a quick estimate for the amount you'll pay. For the exact amount you should speak with your State Revenue Office.
Lenders Mortgage Insurance and loan establishment fees
Like taking out a home mortgage, if you can cover 20% of your investment property you may avoid paying Lenders Mortgage Insurance. If not, you'll have to factor in this cost as well as any loan establishment fees. Speak to us to understand lending and Lenders Mortgage Insurance for the property you have in mind.
Building and landlord insurance
When you're investing your savings and time into a property, insurance isn't something you should skimp on. Building insurance will cover you for unforeseen damage like fire or flooding. If you buy a unit, building insurance will be paid from strata levies.
Land tax
Unlike your home, when buying a property as an investment you'll be liable for land tax, an annual tax that varies from state to state. Your land is assessed every year to work out the tax amount you'll pay and if you're liable for paying it.
More details can be found on your State Revenue Office's website.
Council rates and utilities
As the owner you'll need to cover the council rates for the property – which vary according to local authority property codes. Under standard residential tenancy agreements, the landlord must pay for:
installation for initial connection to an electricity, water, gas service

electricity and gas if the premises are not separately metered

a water service

sewerage services.
Body corporate fees
If you buy a townhouse, unit or flat, you'll need to factor in body corporate fees. They would be the same as if you were living in the property. These fees are usually paid quarterly and cover maintenance of common areas as well as building insurance. The fees will depend on the condition of the property, its features and the area.
Maintenance and repairs
As the owner you'll need to pay for any repairs and/or maintenance costs for the property. These costs can be partly tax deductable, however improvements or renovations to the property are not deductable.
Management fees
Managing an investment property can be time consuming. If you manage the property yourself you'll be responsible for showing the property to tenants, inspections, collecting rent and organising repairs. You should consider whether this is the best use of your time. The other option is you can engage an expert to manage your property. In this case, you'll need to pay their fees, which are tax deductable.
Mortgage repayments
If you're relying on rent to cover your investment property's mortgage payments and other expenses, you might find this income isn't always enough and will need to cover the gap yourself.
There may also be times where you don't have a tenant. To avoid having your investment property vacant, there are a few simple things you can do.
Find out about the vacancy rate in the neighbourhood. A high vacancy rate may indicate a less desirable area. This may make it harder to rent the property and may make it more difficult to sell in the future.
Look for properties with features that will appeal to as many as people as possible, such as a second bathroom, lock up garage or somewhere close to shops, schools and transport.
If you're looking to invest in property, talk to us about getting finance. 
Source: NAB
Reproduced with permission of National Australia Bank ('NAB'). This article was originally published at https://www.nab.com.au/personal/life-moments/home-property/invest-property/costs
National Australia Bank Limited. ABN 12 004 044 937 AFSL and Australian Credit Licence 230686. The information contained in this article is intended to be of a general nature only. Any advice contained in this article has been prepared without taking into account your objectives, financial situation or needs. Before acting on any advice on this website, NAB recommends that you consider whether it is appropriate for your circumstances.
© 2023 National Australia Bank Limited ("NAB"). All rights reserved.
Important:
Any information provided by the author detailed above is separate and external to our business and our Licensee. Neither our business nor our Licensee takes any responsibility for any action or any service provided by the author. Any links have been provided with permission for information purposes only and will take you to external websites, which are not connected to our company in any way. Note: Our company does not endorse and is not responsible for the accuracy of the contents/information contained within the linked site(s) accessible from this page.