Negotiating the best property price isn't a matter of swindling a seller. It's about doing your homework, knowing what you want, knowing the market and making sensible offers.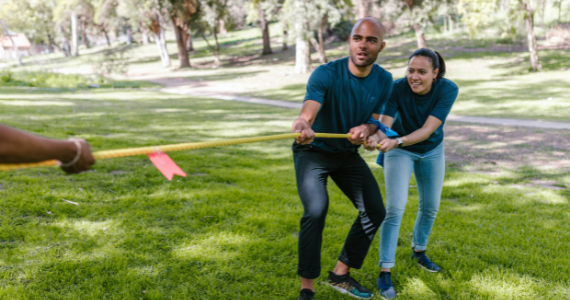 When you are buying property, getting the best price can mean the difference between being able to afford it and having to settle for second best. And, of course, a purchaser is often negotiating with a seasoned professional, so any time spent brushing up on negotiating skills is well spent.
But we're getting ahead of ourselves. For a first-class property price negotiation, the homework starts well before you even let the agent know you are interested.
The first thing to do, says a buyer's agent, is get a good understanding of your requirements and circumstances. Aside from the location and type of house you are looking for, this understanding involves finance, of course.
"One of the first things I would be wanting to find out is whether a purchaser will be borrowing to finance the property, and how much they are looking to borrow," the agent explains. "If someone is relying on finance as part of the property purchase process, I would always recommend they go and get pre-approval, because if you don't have pre-approval, it doesn't really put you in a strong position against the rest of your competition."
Aside from meaning that when you do eventually make an offer it will be taken seriously by the seller or their agent, having finance sorted out means that you can be sure of what your stamp duty and associated costs are, and exactly what price range you can consider.
"We can start to work out what an offer range might be, and then it's just a matter of ascertaining the market," the agent says.
"This means doing lots and lots of research – seeing the prices other similar properties are listed on the market, checking recent sell prices for other properties that fit the criteria, comparing as much as we can like-for-like, so then you know that you're not paying too much."
The buyer agent initially looks at online resources such as realestate.com.au or Domain. She also uses RP Data reports, but notes that the general public doesn't usually have access to these (agents, valuers and finance brokers usually do).
"The reports give us a little more insight into properties that have sold, and background on the circumstances and situations leading up to a property coming on the market, how long they've been on the market and whether they have switched agents," the agent says.
Above all, the best thing a buyer can do is get out and look at properties, and speak to the agents to build contacts. 
"I inspect properties and go to auctions just to keep in touch with the area, to see what the market is doing," the buyer's agent says. "If you go to an auction and there was a lot of hype around the property, but then you find that there was really only one person interested in bidding, it tells a different story." 
Once you have your finance sorted and you've found that special property, get the building and pest inspections done as soon as you can so that if you do make an offer, you are prepared to move quickly. This can give you the edge on your competitors.
"If you have your homework done – your due diligence reports, your finance – you know exactly the position you're in and you're ready to go, and letting the agent and vendor know that is actually a good thing," says the agent. "An agent wants to look for all those signs to see who is the most serious buyer. So being able to make an offer, possibly with no cooling off, will put you ahead of anyone else, because the agent knows that you're going to start talking about dollars and, once you agree, it's a done deal."
Finally, it's time to talk dollars, and you are well armed by the time you reach this point. Most agents will make buying guides available at inspections, so you will have a good idea of the vendor's expectations; you will have a certain budget in mind because your finance is locked in; and you will have a good idea of the value of the property from all the preparation you have done (if you are still unsure here, you can have a professional run a valuation or engage a buyers' agent).
So what should you offer? "I tend to not start too low because the agent won't take you seriously," the agent says. "You have to get that balance right. You might want to start five per cent below a realistic opinion of the value of the property, and go from there. It also depends on your budget. Certainly start below your maximum, and work up to that. Every dollar you get the property under your budget is a bonus for you."
One exception to this is when a property has been on the market for a long time and there is not much interest in it. "That might be the case where you can get something at a heavily discounted price because the property is stale," the agent says. The key to knowing whether this is the case, of course, is all that thorough research you've done.
If you have any questions about negotiating for a property, give us a call on 07 55 809 489.
Source: MFAA
Reproduced with the permission of the Mortgage and Finance Association of Australia (MFAA)
Important:
This provides general information and hasn't taken your circumstances into account.  It's important to consider your particular circumstances before deciding what's right for you. Although the information is from sources considered reliable, we do not guarantee that it is accurate or complete. You should not rely upon it and should seek qualified advice before making any investment decision. Except where liability under any statute cannot be excluded, we do not accept any liability (whether under contract, tort or otherwise) for any resulting loss or damage of the reader or any other person.  Past performance is not a reliable guide to future returns.
Any information provided by the author detailed above is separate and external to our business and our Licensee. Neither our business nor our Licensee takes any responsibility for any action or any service provided by the author.
Any links have been provided with permission for information purposes only and will take you to external websites, which are not connected to our company in any way. Note: Our company does not endorse and is not responsible for the accuracy of the contents/information contained within the linked site(s) accessible from this page.