It's not just about agreeing on a price when buying a property. The conditions of the offer are very important. They help protect both the buyer and the seller. Michael Sloan, from The Successful Investor, explains the finer points, so you don't miss anything in the pressure of the moment.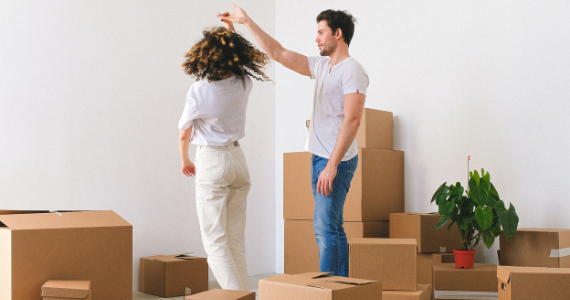 Typical conditions of an offer
When negotiating with the seller, you'll have the opportunity to make the offer subject to various conditions. So what are the common conditions you need to be aware of before making an offer on a house or property?
Why you should take care with the conditions
It's important to use a solicitor or licensed conveyancer who understands offer conditions when buying a home. Making sure the offer is favourably worded could save you a lot of hassle in the future.
Don't rely on the agent to write the offer conditions for you. They're acting in the seller's best interests, not yours. This is why it's important to get independent legal advice before signing anything.
But remember, offers and conditions need to be kept as simple as possible for the seller. If they're too complicated, the seller could reject your offer and you could miss out on the property.
Stay in control of your offer conditions
Many real estate agents expect the buyer to accept whatever wording they include in a contract of sale. They may make comments like 'That's a standard condition – you can't change it'. They may threaten that you'll lose the property unless you sign the paperwork. Don't listen.
Take the contract to your own solicitor before signing. Get them to make changes to the conditions of sale if they're not in your favour. If you're determined to sign the contract before getting legal advice, make sure you show it to your solicitor during the cooling- off period.
Each Australian state and territory has different laws about the cooling-off period and the financial penalties you'll incur if you pull out of a sale. Make sure you find this information out before you sign. The period always begins when you sign the contract of sale and not when the seller signs.
Contract cancellations need to be made in writing and within the set period either in person, or by email or fax.
As we mentioned, the standard contract conditions you'd include when you put an offer in include pest, building and finance. But none of these conditions apply at an auction. There's also no cooling-off period. Still, there are few things you should do to protect yourself before bidding at an auction:
You can pay for a building and pest report to be done on the property before the auction. These aren't cheap, though, so think carefully about whether you're really serious about the property. If you miss out at the auction, you won't get that money back.

You can get pre-approval for finance, but check beforehand that the property you plan to bid on is suitable security.
If you're ready to purchase your home? Talk to us on 07 55 809 489 today.
Source: NAB
Reproduced with permission of National Australia Bank ('NAB'). This article was originally published at https://www.nab.com.au/personal/life-moments/home-property/buy-first-home/offer-conditions
National Australia Bank Limited. ABN 12 004 044 937 AFSL and Australian Credit Licence 230686. The information contained in this article is intended to be of a general nature only. Any advice contained in this article has been prepared without taking into account your objectives, financial situation or needs. Before acting on any advice on this website, NAB recommends that you consider whether it is appropriate for your circumstances.
© 2022 National Australia Bank Limited ("NAB"). All rights reserved.
Important:
Any information provided by the author detailed above is separate and external to our business and our Licensee. Neither our business nor our Licensee takes any responsibility for any action or any service provided by the author. Any links have been provided with permission for information purposes only and will take you to external websites, which are not connected to our company in any way. Note: Our company does not endorse and is not responsible for the accuracy of the contents/information contained within the linked site(s) accessible from this page.