There's a bit to sort out once your auction has wrapped up. We're here to guide you through the key financial to-do's after your auction – whether you've sold or getting ready for round two after passing in.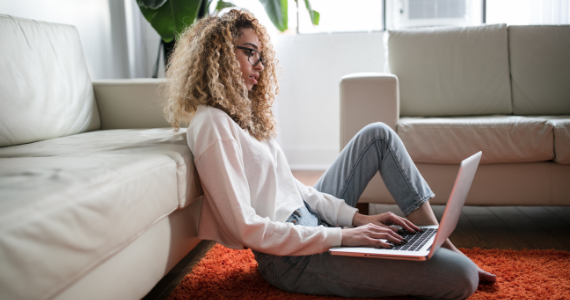 What happens with the buyer's deposit?
How it's paid
As the seller, how the deposit gets paid is your call – be it by cheque, bank transfer or another method. Some buyers might float paying part of the deposit on the day and the rest at a later date. Being flexible helps, but contracts of sale usually require the entire deposit be paid on the day. It's all about balancing your needs with the buyer's.
How much it is
The deposit is usually 10% of the total sale price. But if you're after something a little bigger, make sure your agent clearly states this in the auction preamble. Just be aware that a bigger deposit could put off a lot of potential buyers.
Where it goes
The paid deposit goes into a special trust account held by your agent, lawyer or conveyancer. Once settlement date arrives and the buyer pays for the property in full, the whole amount – deposit included – will first go to the bank (to pay off any loans held against the recently sold property). Then, it'll move into your pocket. Learn how to get prepared for settlement.
Where to park it – offset account
You could consider parking the deposit in an offset account. It's a transaction account linked to your home loan that trims the interest charge on your home loan by using the balance of the transaction account. This allows you to pay less interest over the life of your loan. Get around the ins-and-outs of offset accounts and see if it's available as part of your current home loan.
Accessing the deposit before settlement
By default, the deposit isn't technically yours before settlement and can't be released any earlier than 28 days after the contract's been signed – but you may be able to get it earlier via a Section 27 early release.
On top of the contract becoming unconditional, a Section 27 needs to be agreed to by the buyer. In considering your application, they'll weigh up things like your current mortgage and any other loans attached to the property.
Buyers often agree to a Section 27 out of goodwill, but it's not a done deal, so try not to make plans that may rely on it.
Review your home insurance coverage
Why you might need insurance
As with a lot of after-auction tasks, taking out home insurance all comes down to your contract. You'll be asked to hand over the property in the same condition as when it was sold.
Insurance isn't required by either party but we highly recommend you consider taking it out, or maintaining it, to cover any damage between signing and settlement. Home and Contents Insurance can help keep your home covered.
What could happen if you don't have insurance
Consider a scenario where enough damage occurs before settlement to change the property's condition. Without insurance, the entire cost of getting the house back to its promised condition comes out of your pocket. And if repairs aren't made, you'll void the contract and give the buyer a way to back out of the sale.
Looking to buy? Keep this in mind
Home loan pre-approval
Even with a fresh sale under your belt, you might need a new home loan to land in your new place – especially if you're upgrading or planning to splurge a little (no regrets!).
If you're familiar with the pre-approval process already, you know how helpful it can be – and it might be worth a second look as your financial position might have changed since the sale.
Most of all, it shows your vendor that you're the real deal. Get the lowdown on how pre-approval works to be fully prepared.
Re-listing your property
If your home didn't sell at auction, here are some tips to get it back on the market and sold.
Getting your property back out there
Refresh your property's online presence by reviewing photos and write-ups to keep it from going stale. Similarly, think about whether you want to double-down on advertising or change up your resale strategy – get your agent to guide you.
Speaking of your agent, you might need to have an honest chat with them if you weren't happy with how they did, or didn't particularly get along with them. If you're not confident that they can get the job done the second time round, think about looking for a new agent.
Review your reserve or listing price
There's a good chance your reserve might need some adjusting. In addition to talking to your agent, do your due diligence, go online and see the most recent sale prices of similar properties in your area. A few big sales between your home being passed in and re-listing can change the landscape quite a bit, so make sure your selling price is current and in a sweet spot for you and potential buyers.
Push your agent to follow up on leads
Make sure you push your agent to contact anyone who showed real interest in your campaign. Like most big purchases, buyers position themselves to have a few houses on their radar at any given time. Another property falling through could send yours to the top spot.
Other options to think about
Benefits of selling privately
A private sale campaign has a few clear advantages over holding another auction. They're a lot cheaper to run and offer greater flexibility when it comes to contract terms and your time to sell. Plus, the transparency of an asking price means that any interest is likely to be genuine and from parties ready to follow through on an offer. Speak with your agent to see if this option may work better for you.
Bought a new place? Rent your current place.
There are a few reasons it might not be your time to sell the place you are currently living in. And with potentially two mortgages to pay, renting can be a workable alternative for propping yourself up financially. For example, an honest assessment of your house might reveal that it isn't quite in selling condition for the price you're after. Renters are more likely to look past these issues, so becoming a landlord might be the way to go.
Ready to purchase your home? Talk to our today on 07 55 809 489.
Source: NAB
Reproduced with permission of National Australia Bank ('NAB'). This article was originally published at https://www.nab.com.au/personal/life-moments/home-property/buy-next-home/after-auction
National Australia Bank Limited. ABN 12 004 044 937 AFSL and Australian Credit Licence 230686. The information contained in this article is intended to be of a general nature only. Any advice contained in this article has been prepared without taking into account your objectives, financial situation or needs. Before acting on any advice on this website, NAB recommends that you consider whether it is appropriate for your circumstances.
© 2021 National Australia Bank Limited ("NAB"). All rights reserved.
Important:
Any information provided by the author detailed above is separate and external to our business and our Licensee. Neither our business nor our Licensee takes any responsibility for any action or any service provided by the author. Any links have been provided with permission for information purposes only and will take you to external websites, which are not connected to our company in any way. Note: Our company does not endorse and is not responsible for the accuracy of the contents/information contained within the linked site(s) accessible from this page.