The excitement of heading towards retirement and a new stage of life can be tinged with concern over how to manage finances. For many people, seniors' concession cards are a good way to help make ends meet.
While discounts on goods and services are always welcome, they're even more valued right now as living costs continue to climb.
Concession cards for seniors provide significant discounts on medicines, public transport, rates and power bills. Many private businesses – from cinemas to hairdressers – also offer reduced prices to concession card holders.
There are different types of concession cards offered by federal, state and territory governments. While some are for those receiving government benefits, others are available to almost anyone aged over 60.
The cards are free and should not be confused with commercial discount cards that require an upfront fee or ongoing subscription.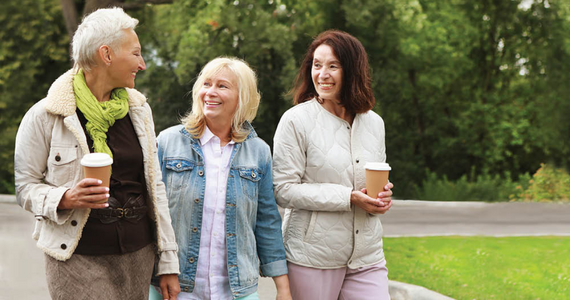 Seniors Card
The Seniors Card is offered by all state and territory governments when you turn 60 (64 years in Western Australia) and are no longer working full time. This card is offered to everyone, regardless of your assets or income.
The Card will allow you to claim discounts on things like public transport fares, council rates and power bills. Thousands of businesses across Australia also offer reduced prices to Seniors Card holders. In some states, a separate card is offered to access discounts provided by private businesses and another card is provided for public transport.
For eligibility requirements and the range of services offered in your state or territory, click on a link below:
Federal Government concession cards
If you're receiving a government pension or allowance, you're a self-funded retiree or you're a veteran, you may be eligible for one of several cards issued by the Federal Government.
The Pensioner Concession Card is automatically issued to people receiving pensions or certain allowances.
The card provides discounts on most medicines, out-of-hospital medical expenses, hearing assessments, hearing aids and batteries, and some Australia Post services.
In most states and territories, card holders receive at least one free rail journey within their state or territory each year.
Commonwealth Seniors Health Card
If you've reached the qualifying age for an Age Pension (currently 66 years and 6 months) but you're not eligible to receive a pension, you may be entitled to the Commonwealth Seniors Health Card.
You can receive the card if you:
While there is an income test, no assets test applies. You will receive similar benefits to the Pensioner Concession Card.
Low Income Health Card
For those on a low income but not yet at Age Pension age, the Low Income Health Care Card can be a big help. If you meet the income test, you'll get cheaper health care and medicines and other discounts.
Your gross income, before tax, earned in the eight weeks before you submit your claim is assessed and must be below certain limits.
The types of income included in the test includes wages and any benefits you receive from an employer, self employment income, rental income, super contributions as well as pensions and government allowances.
Other types of income are also counted including:
Deemed income from investments

Income and deemed income from income stream products such as super pensions

Foreign income

Distributions from private trusts and companies

Compensation payments

Lump sums such as redundancy, leave or termination payments.
Veteran Card
The Department of Veterans' Affairs has a concession card for anyone who has served in the armed forces and their dependents. Like other government concession cards, the Veteran Card provides access to cheaper medicines and medical care as well as discounts from various businesses. The Veteran Card is a new offering, combining the former white, gold and orange cards. There is no change to entitlements or services with the new card.
As you can see, the potential savings from seniors concession cards can be significant so be sure to check your eligibility. If you would like help working out your income and other eligibility requirements, give us a call.
This provides general information and hasn't taken your circumstances into account. It's important to consider your particular circumstances before deciding what's right for you. Although the information is from sources considered reliable, we do not guarantee that it is accurate or complete. You should not rely upon it and should seek qualified advice before making any investment decision. Except where liability under any statute cannot be excluded, we do not accept any liability (whether under contract, tort or otherwise) for any resulting loss or damage of the reader or any other person.
Any information provided by the author detailed above is separate and external to our business and our Licensee. Neither our business nor our Licensee takes any responsibility for any action or any service provided by the author. Any links have been provided with permission for information purposes only and will take you to external websites, which are not connected to our company in any way. Note: Our company does not endorse and is not responsible for the accuracy of the contents/information contained within the linked site(s) accessible from this page.