What is the First Home Owner Grant?
The FHOG was introduced by the Federal Government in 2000 to assist first home buyers with purchasing a home. Since then, the rules around it have repeatedly changed.
While the FHOG is a national scheme, it's funded by the states and territories—and administered by each of them individually. So each state or territory tweaks its own FHOG rules pretty much every year.
We'll look at some general principles of the FHOG, the intention behind it and then look at the eligibility rules. We'll also show you where to find more information depending on the state or territory you live in.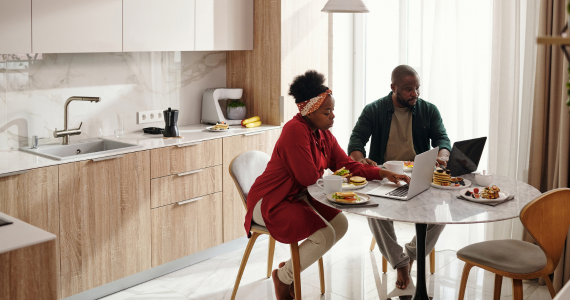 What you need to know about the First Home Owner Grant
Introduced to offset the effect of GST on house ownership, the FHOG has evolved into an economic stimulus tool. It generally changes to reflect housing affordability, and can change quickly and often.
How much is the First Home Owner Grant?
The Federal Government has a portal to the relevant FHOG page where you can find out how much the FHOG is in each state and territory. You can find out for example, how much the home buyers grant is in WA, Victoria and Queensland, as well as the other states and territories.
The FHOG has undergone changes over the years and varies a great deal from state to territory to state. This home buyer grant is now aimed squarely at new builds. The FHOG can be worth between $10,000 and $15,000 in most cases.
Who gets the FHOG?
Again, each state and territory has its own rules, but the following conditions generally apply:
it's only available to first home buyers. You – and your spouse or partner – can't have owned property before

you can only receive the grant once

you must be an Australian citizen or permanent resident (may vary by state or territory)

you must be a 'natural' person (in other words, a real human, not a company or a trust)

you must live in the house for at least six months once it's built

most states and territories have a minimum age requirement (usually 18)

maximum purchase price is between $575,000 and $750,000 (depending on state or territory)

in almost every instance, the property must be either new or 'substantially renovated' (i.e. much more than just a new kitchen).
Check to see if you're eligible.
Do concessions apply?
You'll need to check the rules for your state or territory, but you could be eligible for:
discounts on stamp duty – some states and territories can waive or discount stamp duty up to some property price limits

regional property concessions – you may be eligible for a larger grant if buying or building in regional areas, or even a larger discount on stamp duty

the Home Guarantee Scheme*.
* Formerly First Home Loan Deposit Scheme
When will the grant be paid?
Once again, each state and territory has their own rules so you'll need to check out the sites above. But generally, the grants are paid out under these conditions:
established home: payment will be made on settlement

contract to build: grant paid to the builder with the first progress payment

new home: payment at settlement

purchase off the plan: payment at settlement.
We know that the home loan process can be daunting. When the time comes, don't feel like you have to do it on your own – call us. 
How do I apply for the FHOG?
To apply for the FHOG, you can:
lodge the application yourself through your state or territory authority

ask your home loan provider to lodge the application for you.
Source: NAB
Reproduced with permission of National Australia Bank ('NAB'). This article was originally published at https://www.nab.com.au/personal/life-moments/home-property/buy-first-home/first-home-owner-grant
National Australia Bank Limited. ABN 12 004 044 937 AFSL and Australian Credit Licence 230686. The information contained in this article is intended to be of a general nature only. Any advice contained in this article has been prepared without taking into account your objectives, financial situation or needs. Before acting on any advice on this website, NAB recommends that you consider whether it is appropriate for your circumstances.
© 2023 National Australia Bank Limited (""NAB""). All rights reserved.
Important:
Any information provided by the author detailed above is separate and external to our business and our Licensee. Neither our business nor our Licensee takes any responsibility for any action or any service provided by the author. Any links have been provided with permission for information purposes only and will take you to external websites, which are not connected to our company in any way. Note: Our company does not endorse and is not responsible for the accuracy of the contents/information contained within the linked site(s) accessible from this page."