Starting a family, whether it be taking those first steps of planning or knowing your baby is on their way, is exciting – and expensive. Before you start thinking of paint colours for the nursery, it's wise to understand the costs involved in raising a child.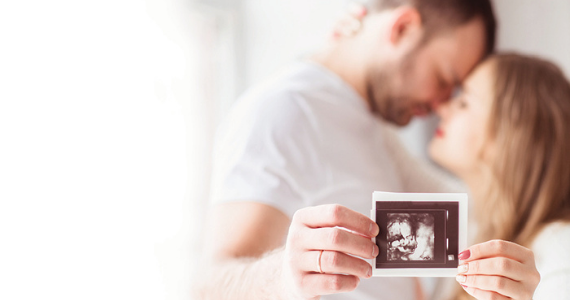 Knowing the costs
While there's no set cost to raising a child, with many variables to take into consideration, a University of Canberra study found it costs a middle-income family $812,000 to raise two children until they leave home.i
Even before your child enters the world, there are costs. If you choose the public hospital system (which three quarters of pregnant women in Australia do), you won't be out of pocket much but there can be some expenses, such as paying for additional ultrasounds and medications.ii Private hospitals are estimated to cost anywhere between $2,500 and $20,000 with private health insurance.iii
You will need to buy baby furniture and a car seat, and there will be the ongoing costs of nappies and clothes to keep in mind. Other factors, such as whether baby is formula fed and how soon you introduce food, will also impact your finances – some of these can be planned for, while others are more challenging.
What you are entitled to
If this all sounds a bit daunting, remember that there is financial support available. Depending on your/your partner's work situation, you might be able to access paid maternity/paternity leave.
You might also be eligible for the Australian Government's Parental Leave Pay, an 18 week payment at the minimum wage, which the primary carer receives after the birth of the child. There is also a Dad and Partner Pay, a payment for up to two weeks, also at the minimum wage and a Child Care Subsidy which is paid directly to your providers to reduce the amount you pay, should you be eligible.
Creating a family budget
Whether you have an existing budget or this is your first time creating one, you will need to take into account your growing family. Consider your living expenses and mortgage or rent, and whether this will cover your family or not – will you need to renovate or move in the near future?
Also take into consideration childcare costs. It is estimated that an average-earning Australian couple with two young children spend around 17% of their income on full-time childcare.iv Budgeting for future childcare costs will mean these won't take you by surprise and it can help you make decisions around work and childcare arrangements.
And while your focus might be on the immediate future (and therefore a newborn baby or toddler), don't forget to plan for the ongoing costs for your growing child. Of course, there are things you can't plan for, but you can still think ahead.
When it comes to deciding on public or private education, you can use the Cost of Education Calculator to get an idea of how your finances will be impacted. This can then be taken into account in your family budget.
Protecting your future
When your family expands, it is a good time to update your will. While not a topic many of us want to dwell on, thinking about what would happen to our family when we are no longer around is important – you will want them to be taken care of.
Once children come on the scene, the need for life insurance is even greater. If something were to happen to you or your partner, then the financial burden could be significant. Who would look after the children? Could they stay at the same schools? Could your partner pay the mortgage on one salary?
Income protection, life insurance, trauma insurance and total and permanent disability may be considered. Another consideration could be to cover both partners even where one isn't working as the costs associated with childcare and household tasks can be substantial.

This new chapter of your life, whether it is beginning or in the planning stage, is an exciting and special time. By planning as best as you can, you'll make the transition smoother when it comes to financial matters. We're here to help, so reach out on 07 55 809 489 for advice.
i https://www.moneyandlife.com.au/family-and-life-events/what-does-it-really-cost-to-raise-kids/
ii https://www.abc.net.au/everyday/the-cost-of-childbirth-and-the-hidden-bills-to-prepare-for/10350778
iii https://www.pregnancybirthbaby.org.au/the-role-of-your-obstetrician
iv https://data.oecd.org/benwage/net-childcare-costs.htm
Important: This provides general information and hasn't taken your circumstances into account.  It's important to consider your particular circumstances before deciding what's right for you. Although the information is from sources considered reliable, we do not guarantee that it is accurate or complete. You should not rely upon it and should seek qualified advice before making any investment decision. Except where liability under any statute cannot be excluded, we do not accept any liability (whether under contract, tort or otherwise) for any resulting loss or damage of the reader or any other person. 
Any information provided by the author detailed above is separate and external to our business. Our business does not take any responsibility for any action or any service provided by the author. Any links have been provided with permission for information purposes only and will take you to external websites, which are not connected to our company in any way. Note: Our company does not endorse and is not responsible for the accuracy of the contents/information contained within the linked site(s) accessible from this page.