If you're a sole trader or in a partnership, you may be able to claim the business-use portion of running expenses (the costs incurred using your home's facilities) and occupancy expenses (what you pay to own or rent your home).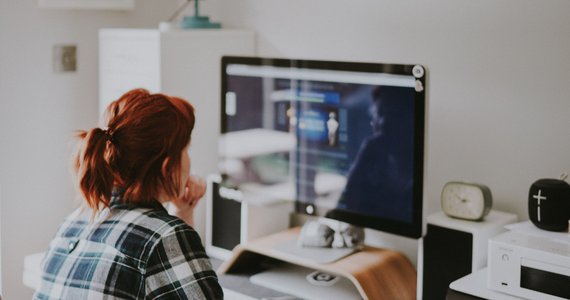 For example, Georgia is a sole trader and runs a hairdressing business from her granny flat. She keeps detailed, accurate and complete records – including all hours she has run her business from home, depreciating assets and equipment and how she works out business versus personal use. This means she has a few methods to choose from to calculate running expenses she can claim for the 2021–22 financial year. These are the:
temporary shortcut method, which she can use up to 30 June 2022

52c per hour fixed rate method, which covers heating, cooling, lighting, cleaning and depreciation of furniture and furnishings

actual cost method, based on receipts.
As Georgia's home salon has the character of a place of business, she also calculates occupancy expenses, including mortgage interest, council rates and house insurance premiums, based on the proportion of the floor area and time it was used for business.
If your business is a company or a trust and you run part or all of your business from home, you should have a genuine, market-rate rental contract (or similar agreement) with the owner of the property. This will determine which expenses you pay for and can claim as a deduction.
Find out more about claiming home-based business expenses at the ATO's web content page, which includes a handy fact sheet. Remember, we can help you, call us on 07 55 809 489.
Source: ato.gov.au September 2022
Reproduced with the permission of the Australian Tax Office. This article was originally published on https://www.ato.gov.au/Newsroom/smallbusiness/General/Do-you-run-part-or-all-of-your-business-from-home-/.
Important:
This provides general information and hasn't taken your circumstances into account.  It's important to consider your particular circumstances before deciding what's right for you. Although the information is from sources considered reliable, we do not guarantee that it is accurate or complete. You should not rely upon it and should seek qualified advice before making any investment decision. Except where liability under any statute cannot be excluded, we do not accept any liability (whether under contract, tort or otherwise) for any resulting loss or damage of the reader or any other person. 
Any information provided by the author detailed above is separate and external to our business and our Licensee. Neither our business nor our Licensee takes any responsibility for any action or any service provided by the author. Any links have been provided with permission for information purposes only and will take you to external websites, which are not connected to our company in any way. Note: Our company does not endorse and is not responsible for the accuracy of the contents/information contained within the linked site(s) accessible from this page.