Most people can choose which super fund they'd like their super contributions paid into. You can go with your employer's fund or choose your own.
To find out if you can choose your super fund, check with your employer. Your employer will give you a 'standard choice form' when you start a new job. This sets out your options.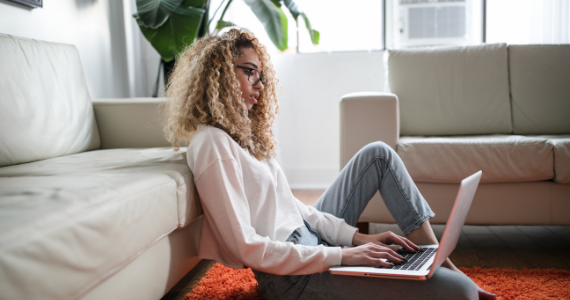 What to look for in a super fund
When you're comparing super funds, weigh up fund performance and the fees you'll pay against other factors such as risk, investment returns, services and insurance.
Performance
Compare your fund's investment performance over at least five years. Consider the impact of fees and tax.
Compare like with like. For example, only compare a balanced option with another balanced option, and try to use the same time period.
Low fees
All super funds charge fees. Fees are either a dollar amount or a percentage, or both. Either way, the lower the fees, the better. Fees are usually deducted monthly and also after an action such as switching investments.
Insurance
Super funds typically have three types of insurance for members:
life (also known as death cover)

total and permanent disability (TPD)

income protection
When comparing the default insurance offered by super funds, look for:
the premium rates

the amount of cover

any exclusions or definitions that might affect you
Investment options

Most super funds let you choose from a range of investment options.
Options usually include:
growth

balanced

conservative

cash

ethical

MySuper
Some funds will let you choose the weighting of different asset types or direct investments.
Services
Super funds may offer other services which attract special fees. These can be things like financial advice or arranging to split your super following a separation.
Compare super funds
You can find out about and compare super funds by using:
the ATO's YourSuper comparison tool, an online list comparing MySuper products

the product disclosure statement (PDS) for each fund

super comparison websites offered by private companies
YourSuper Comparison tool
The YourSuper comparison tool is a simple way to compare MySuper products and help you choose a super fund that meets your needs. It is a government resource, hosted by the Australian Taxation Office (ATO). 
Comparison websites
Super comparison websites include:
All of these have some information for free. Some of them also offer more detailed information for a fee.
Comparison websites can be useful, but they are businesses and may make money through promoted links. They may not cover all your options. See what to keep in mind when using comparison websites.
Don't choose a super fund based only on its rating on one of these websites.
Compare these features:
Performance

how well the fund has performed over the past 5 years

Fees

fees for:

administration (includes intra-fund advice)

investment

buy/sell spread

transactions

switching

personal advice

insurance

any other fees

how often they are charged

Insurance

Investment options

Services

other services the fund offers
Once you have the information you need, use our super calculator to compare how different funds will work for you.
Use our superannuation calculator
Work out:
how much super you'll have when you retire

how fees affect your final payout
If you don't choose a super fund
If you don't (or can't) choose your own super fund, your employer will put your super into a 'default' super account in their fund. This is known as a MySuper account.
Case Study
Savannah chooses lower super fees
Savannah is 30 and earns $50,000 per year as a librarian. She already has $20,000 in her super and was paying 2.5% fees.
After shopping around for another super fund, she changed to one with only 1% fees.
By changing to a fund with lower fees, Savannah will have $81,000 more in her super at age 65. Her super account balance will be $336,000 instead of $255,000.
Want to find out more about super? Speak to us today on 07 55 809 489.  
Source: moneysmart.gov.au
Reproduced with the permission of ASIC's MoneySmart Team. This article was originally published at https://moneysmart.gov.au/how-super-works/choosing-a-super-fund
Important note: This provides general information and hasn't taken your circumstances into account.  It's important to consider your particular circumstances before deciding what's right for you. Although the information is from sources considered reliable, we do not guarantee that it is accurate or complete. You should not rely upon it and should seek qualified advice before making any investment decision. Except where liability under any statute cannot be excluded, we do not accept any liability (whether under contract, tort or otherwise) for any resulting loss or damage of the reader or any other person.  Past performance is not a reliable guide to future returns.
Important
Any information provided by the author detailed above is separate and external to our business and our Licensee. Neither our business nor our Licensee takes any responsibility for any action or any service provided by the author. Any links have been provided with permission for information purposes only and will take you to external websites, which are not connected to our company in any way. Note: Our company does not endorse and is not responsible for the accuracy of the contents/information contained within the linked site(s) accessible from this page.