Investment properties can generate wealth or earn you a passive income – maybe both – but even in a booming market profit is never promised.
The key to purchasing a successful investment property is to buy with your head (not your heart) and to stick to your plan. A bad buying decision made at the start of your property portfolio journey can send you down the wrong financial path.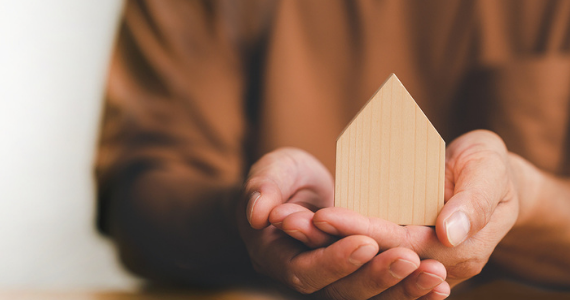 The capital growth strategy
This tactic is banking on a property's value growing substantially over time and usually requires an investor to hold for several years to see decent capital growth. Without a crystal ball, you'll need to do some real estate research.
Ask yourself; 'How much have values increased in the quarter, 12 months or five years?' and 'Why have prices increased there? Is there still scope for more rises?' Also consider the desirable types of homes in an area. Just because houses there have performed well, it doesn't mean studio apartments are a good investment too.
Some investors will negatively gear their investment, which means they're happy to have a property cost more to hold than the rent it receives. Although ownership costs will mean investors will need to manage annual out of pocket expenses, these outlays are tax deductible and can reduce income tax.
The rental return strategy
This option focuses on positively gearing a property, so the investor earns a regular passive income. In other words, once all the ownership costs are deducted there's still a profit. For this method to work in your favour you'll want to research areas with a great rental yield (the profitability of a property based on the expected rental income against ownership costs).  
Gross rental yield is the total value of the property divided by the expected annual rent, multiplied by 100 to get a percentage. If an investment property is worth $500,000, and it is expected to earn $500 a week, then the sum is;
$26,000 ($500 a week x 52 weeks) / $500,000 = 0.052 x 100 = 5.2%
To determine net rental yield, there are more moving parts because it includes all ownership costs;
$26,000 ($500 a week x 52 weeks) – $4,920 (total ownership costs) / $500,000 = 0.042 x 100 = 4.2%
Determining where you'll buy
There are plenty of real estate cliches like "location, location, location" or "buy the worst house on the best street" and they ring true. You can renovate a property and make it more appealing to tenants or future buyers, but you can't physically move it to a more coveted address.
So, consider locations where there are great transport connections plus sought-after lifestyle amenities such as parks, beaches, cafes, and shops nearby. And remember – you don't have to love the neighbourhood, you just need to be sure that plenty of others will.
Deciding on what you'll buy
Budget will dictate the type of property you can invest in, but buyer beware. While units can be top performers in some suburbs, they're less popular in other locations so might not make a great investment.
A house with a nice backyard will likely attract plenty of tenants in a quiet family-friendly suburb, rather than a compact apartment. Conversely, a modern unit might be more in demand near universities and hospitals where there is usually a steady flow of staff and students.
When it comes to ongoing costs, houses can require more maintenance than an apartment, however units usually come with strata levies which can really add up too.
Also, be mindful of what additional features add to a home's future value or asking rent. Things like an extra bathroom, home office space and secure parking are always in demand.
Do your homework
While you're running the numbers, make sure you have included all the hidden expenses at the time of purchase such as lender's mortgage insurance for first-time buyers, transfer duty, conveyancing fees and building or strata reports. Then there are ongoing costs including mortgage repayments, home loan fees, landlord's insurance, maintenance (or strata fees), council rates and property management.
Select the right loan for you
Interest rates are historically low (so it's never been a better time to borrow money) but that doesn't mean today's mortgages are one-size-fits-all. There are hundreds of home loans in the marketplace and each offers something a little different. Investment loans are usually more expensive compared with owner occupier loans, so you'll need to seek out a product to suit your individual needs.
To kickstart your property investment plans, contact our team today on 07 55 809 489 to find the right mortgage for your circumstances.
Important: Any information provided by the author detailed above is separate and external to our business and our Licensee. Neither our business nor our Licensee takes any responsibility for any action or any service provided by the author. Any links have been provided with permission for information purposes only and will take you to external websites, which are not connected to our company in any way. Note: Our company does not endorse and is not responsible for the accuracy of the contents/information contained within the linked site(s) accessible from this page.