Good ways to budget
In this article, we look beyond the basics and focus more on what it takes to stick to your budget. Here are five tips to help you stick to your budget.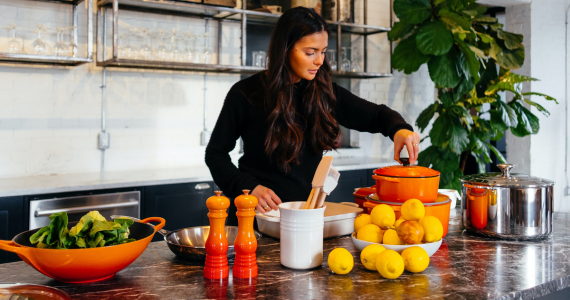 1. Stocktake. Spending more than you earn?
Subtract your total weekly expenses from your total weekly income. How's it looking? Ideally, you'll have more coming in than going out. Over time you'll be able to save and build up your reserves.
First, you want a buffer in case things go wrong. It was recommended to have six month's spare cash in the bank. When this seemed out of reach for most, it was reduced to three months in reserve—but many people struggle to even have one.
Living month to month is stressful enough; living week to week even more so. Getting your finances into a stable and sustainable place is the goal. Properly accounting for income and outgoings is the first step.
2. Cut costs
Realistically, the quickest way to improve your personal bottom line is to cut costs – to curb unnecessary spending.
Go through your expenditure. You'll find there are fixed costs (e.g. rent or mortgage payments) you can do little about, and other areas where you could cut but it'd be unwise to do so (e.g. insurance).
Unfortunately, the areas where you can make the greatest savings (your discretionary spending) are often the things that are most fun – like going to the movies, or big Friday nights out.
Once more, the crucial consideration is 'balance'. You can draft an extreme austerity plan, but you'd be unlikely to stick to it.
Be realistic. Don't introduce cuts across the board or take $20 off food without knowing what you can (and will) give up or change.
3. Have a plan
It's easier to keep to a budget if you have a goal you're working towards. It might be something humble like a pair of shoes or cast-iron wok.
It could be bigger ticket items like a car, an overseas trip, or your first home deposit. Perhaps you've just got debts you want to pay off.
Whatever it is, having a plan is the best way to keep focused and ensure spend-ups and blowouts don't happen too often.
4. Sort your day-to-day money management
Set up a system that makes saving automatic—and limits your ability to spend more than you've budgeted. It's a good idea to set up several bank accounts, with direct debits into (or out) of each.
For instance, you might have a general account where your wages are paid into. Each week, money is diverted from here into a designated 'House' savings account (for your home deposit).
Don't touch this. You might have another couple of accounts—a smaller one where you trickle money in for that trip to New Zealand, another to fund big, occasional bills (e.g. vehicle maintenance).
Your goal? Each month your overall financial position should be stronger than the month before.
You may also want to consider a Term Deposit to help you reach your savings goal.
5. Track your progress
Check your finances each month to see if your savings and spending plans are on track. If you're extra organised, fill out your own Statement of Financial Position in Excel.
Don't just look at the bottom line. Where are you over? Where are you under? What little fixes could bring things back into line? Are your targets realistic?
Remember, the best budgets are regularly reviewed and refined – and evolve over time.
Reproduced with permission of National Australia Bank ('NAB'). This article was originally published at https://www.nab.com.au/personal/life-moments/manage-money/budget-saving/stick-to-budget

National Australia Bank Limited. ABN 12 004 044 937 AFSL and Australian Credit Licence 230686. The information contained in this article is intended to be of a general nature only. Any advice contained in this article has been prepared without taking into account your objectives, financial situation or needs. Before acting on any advice on this website, NAB recommends that you consider whether it is appropriate for your circumstances.
© 2023 National Australia Bank Limited ("NAB"). All rights reserved.
Important:
Any information provided by the author detailed above is separate and external to our business and our Licensee. Neither our business nor our Licensee takes any responsibility for any action or any service provided by the author. Any links have been provided with permission for information purposes only and will take you to external websites, which are not connected to our company in any way. Note: Our company does not endorse and is not responsible for the accuracy of the contents/information contained within the linked site(s) accessible from this page.