If someone you don't know asks for your personal details or offers you a loan, it could be a scam. Scammers can use your personal information to steal your money and run up debts in your name.
If someone contacts you about an investment that you think could be a scam, see investment scams.
If you were affected by the Optus or Medibank data breach, contact your bank to let them know. See the ACCC's Scamwatch for the latest scams to watch out for.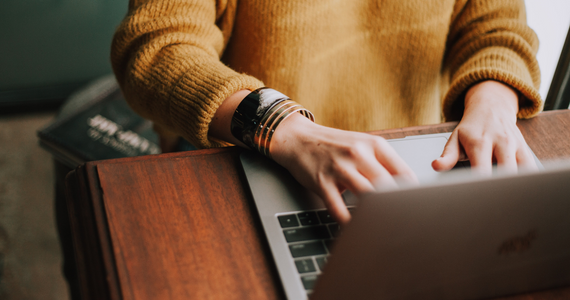 How to spot a scam
Scammers can target you online, by phone or by email. Know what to look for so you can spot a scam and protect yourself.
Credit card scams
Scammers don't need your credit card to use it. They only need your card details.
Signs of a credit card scam:
You notice unusual purchases on your credit card statement.
Check your credit card statements regularly, especially if your card is lost or stolen. If you see something you don't recognise, report it to your bank.
Loan scams
If someone contacts you out of the blue to offer you a loan, it's probably a scam.
Signs of a loan scam:
The loan seems too good to be true (for example, a really low interest rate).

There's no credit check or you're guaranteed approval.

They ask for an up-front deposit or your bank details.

The offer is ending soon and they pressure you to act now.

The company claims to be in Australia but has an international phone number.
If you don't recognise the lender, check the company details online and read reviews. Make sure it's not on our list of companies you should not deal with.
Phishing scams
Phishing is when a scammer tries to steal your personal information. The scammer pretends to be a company you know, like a bank or an internet provider. The scammer may contact you by email, phone or text, or on social media.
Signs of a phishing scam:
The email address doesn't match the company name (also look for hotmail, gmail or outlook in the address).

There are spelling mistakes or the information doesn't make sense.

You're asked to update or confirm your personal details.

You're asked for immediate payment.
Don't click on any links. Delete the email or message straight away.
To find out about the latest scams, visit Scamwatch.
What to do if you've been scammed
If you think you've been targeted by scammers, act quickly. See what to do if you've been scammed for steps to take and where to report it. 
How to protect yourself against scams
Scammers are skilled at finding ways to get your details and your dollars. Follow these simple steps to protect yourself from scams.
Use strong passwords
Strong passwords make it harder for scammers to hack your online banking or email accounts. For tips to protect your information online, visit the Australian Cyber Security Centre.
Secure your computer and mobile devices
Make sure your computer's antivirus software and operating system is up to date. These can help block scammers before they attack.
Password-protect all your devices. If you're using a shared or public computer, never save passwords and always log out of your accounts.
Shop on secure websites
Only shop on websites you trust and make sure the website is secure. The web address should show a closed padlock or key and start with 'https'.
Avoid public Wi-Fi
If you're using a public Wi-Fi network, don't send or receive sensitive information. For example, don't log in to your online banking or social media accounts.
Shred your documents
Shred letters from your employer, bank or super fund before you throw them out. These letters often contain personal details that scammers can use.
Check the lender is licensed by ASIC
By law, all lenders must hold a credit licence from ASIC. You can check if a lender is licensed on ASIC's website. Choose 'Credit Licensee' in the drop-down menu when you search.
If they don't have a licence, don't deal with them and report them to ASIC.
Case study
Kyle finds an unusual purchase on his credit card statement.
Kyle needed to buy a new laptop. He found a great deal online for half-price. He hadn't heard of the company before, but decided that the offer was too good to pass up.
The next week, Kyle noticed a large purchase on his credit card that he didn't make. He called his bank straight away and asked them to freeze the account. Because Kyle acted quickly, the bank was able to 'charge back' (reverse the transaction) and Kyle got his money back.
Kyle reported the website to his local police, and to Scamwatch so they could warn others.
Source:
Reproduced with the permission of ASIC's MoneySmart Team. This article was originally published at https://moneysmart.gov.au/banking/banking-and-credit-scams
Important note: This provides general information and hasn't taken your circumstances into account.  It's important to consider your particular circumstances before deciding what's right for you. Although the information is from sources considered reliable, we do not guarantee that it is accurate or complete. You should not rely upon it and should seek qualified advice before making any investment decision. Except where liability under any statute cannot be excluded, we do not accept any liability (whether under contract, tort or otherwise) for any resulting loss or damage of the reader or any other person.  Past performance is not a reliable guide to future returns.
Important
Any information provided by the author detailed above is separate and external to our business and our Licensee. Neither our business nor our Licensee takes any responsibility for any action or any service provided by the author. Any links have been provided with permission for information purposes only and will take you to external websites, which are not connected to our company in any way. Note: Our company does not endorse and is not responsible for the accuracy of the contents/information contained within the linked site(s) accessible from this page.