Characteristics of goal-driven savers
A 'money mindset' is a way of thinking about personal finance. Your money mindset can change over time, and it may help explain your spending and savings habits. Understanding this can help you build habits and strategies to better manage your money.
If the following applies to you, you might be a goal-driven saver:
You focus on growing your savings until you reach a specific savings goal, then relax your savings habits.

It's easy to save money when you have a clear goal in mind.

If you won $1,000, you'd put it towards your savings goal.

If you needed $2,000 for unexpected car repairs, you wouldn't need to borrow money or use a credit card – you could take the money out of your savings account. However, this would cause you mild financial strain. 
Read about other money mindsets.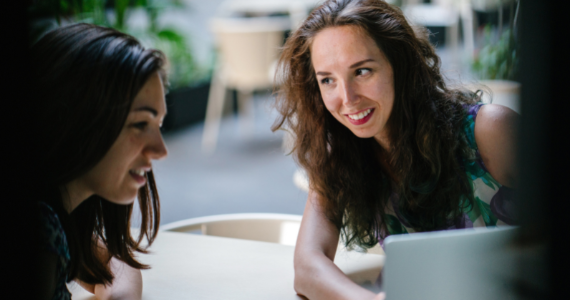 About goal-driven savers
If you're a goal-driven saver, you're good at saving money as long as you have a clear goal in mind. Once you achieve this goal, you tend to slow down your saving.
You may switch from being an impulsive spender to a goal-driven saver when you're saving for something in particular. This is usually a mid-term goal you can achieve in around six months, like a holiday. Goal-driven savers can be reluctant to commit to longer-term goals like a house deposit.
When you feel motivated, you work hard to reduce your expenses and increase your income. You also use financial windfalls like tax returns and bonuses to boost your savings.
Build consistent savings habits
Goal-driven savers are already strong savers. You can benefit from creating sustainable savings habits that you can stick to long-term, even when you're not saving for anything in particular.
You can build consistent savings habits by:
Creating a savings goal using apps so you can watch your savings grow.

Setting up automated transfers so money goes straight into your savings each payday. People who save first, rather than saving what's left over at the end of their pay cycle, have more savings success.

Asking your employer to deposit part of your pay directly into a separate savings account.

Opening different savings accounts for different savings goals. Some savings accounts are fee-free, so it doesn't cost you anything to separate your savings.

Building an emergency fund so you don't have to withdraw from your savings when faced with an unexpected expense.
If you're ready to start saving for a longer-term goal, look into ways you can improve your chances of being approved for a home loan. You can also read this useful guide to saving for a home deposit.
Manage your money
As a goal-driven saver, you need to find ways to stay in control of your money, even when you don't have a savings goal in mind. Goal-driven savers sometimes turn into impulsive spenders without a goal to work towards, and you may find yourself taking money out of your savings to pay for unplanned purchases.
Can you look at creative ways to boost your savings? Take on an extra shift at work, sell some items you don't use anymore, or start a side hustle.
Looks at strategies like tracking your spending and bucketing your money to build consistent saving and spending habits. You can also consider hiding your savings account in internet banking so you're not tempted to dip into it.
Contact us on 07 55 809 489 today if you would like some budgeting tips that can assist you to reach your goals sooner. 
Source: NAB
Reproduced with permission of National Australia Bank ('NAB'). This article was originally published at https://www.nab.com.au/personal/life-moments/manage-money/money-basics/goal-driven-saver
National Australia Bank Limited. ABN 12 004 044 937 AFSL and Australian Credit Licence 230686. The information contained in this article is intended to be of a general nature only. Any advice contained in this article has been prepared without taking into account your objectives, financial situation or needs. Before acting on any advice on this website, NAB recommends that you consider whether it is appropriate for your circumstances.
© 2022 National Australia Bank Limited ("NAB"). All rights reserved.
Important:
Any information provided by the author detailed above is separate and external to our business and our Licensee. Neither our business nor our Licensee takes any responsibility for any action or any service provided by the author. Any links have been provided with permission for information purposes only and will take you to external websites, which are not connected to our company in any way. Note: Our company does not endorse and is not responsible for the accuracy of the contents/information contained within the linked site(s) accessible from this page.