Buying your first investment property can be a bold step towards a more prosperous and secure future. But it also poses risks. The Successful Investor's Michael Sloan outlines five strategies to help you take the right path.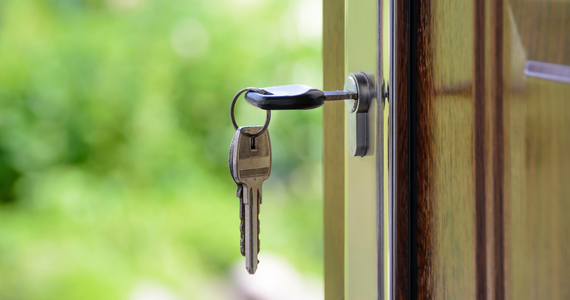 My 5 essential investment property tips
1. Equity
Most people use the equity from their home to help buy their first investment property. They can then use the equity from both their home and investment property to buy their next property. This makes owning a portfolio of properties far easier over time.
For this strategy to work, it's important to understand how equity works and where you stand.
It's also important that you don't over-extend yourself. It's very risky to max out your equity – especially if it leaves you in a financially vulnerable position (i.e. with no 'buffer' in an emergency).
2. Depreciation
Generous tax breaks (including depreciation) ensure your tenants and tax savings pay (mostly) for your investment property.
To maximise your potential tax deductions (and savings), get a professional quantity surveyor to give you a depreciation schedule. It's definitely not a job for your accountant.
3. Negative gearing and positive cash flow
Negative gearing means you pay money towards the property each year – as the cost of the property exceeds the income of the property.
Positive cash flow, on the other hand, means you make money from the property each year (i.e. total expenditure—taking into account all costs—is less than total income, including tax breaks).
Not knowing how much a property will cost you each week is a mistake many property investors make.
It's also very important to understand how negative gearing works. It's the most popular way to start investing in property, but you have to be able to 'top up' funds towards the property each month.
In time, each property will move into positive cash flow and you won't have to keep adding funds.
4. Investment property research
It's important to get the basics of property investing right. The good news is that if you do your research it's hard to go wrong. Always buy in sought-after locations, close to public transport, with easy access to good schools and amenities. This will help you find good tenants.
Don't make the mistake of only looking around the suburb you live in (or where you imagine you might want to live). You can buy anywhere in Australia, so don't restrict yourself to just around the corner.
It's also wise to diversify your portfolio. Once you buy in one location, it can be tempting to buy again in the same place. However, that approach concentrates your risk.
5. A house or an apartment?
This question alone could fill a whole article, and it's one without a straightforward answer. Both have the potential to work well for you, but it's important to buy whatever suits your budget, cash flow, and the type of property that's popular in each area.
A single-fronted terrace in inner city Melbourne may be great for capital growth, but it could end up costing you $300 a week (after tax). This is the kind of thing that can get people into financial trouble – and it's out of reach for the average investor.
Only buy what you can afford. This will help keep you safe, and hopefully ensure that you can buy more properties in the future.
Contact us today if you're considering buying an investment property. Call us on 07 55 809 489.
Source: NAB
Reproduced with permission of National Australia Bank ('NAB'). This article was originally published at https://www.nab.com.au/personal/life-moments/home-property/invest-property/strategies
National Australia Bank Limited. ABN 12 004 044 937 AFSL and Australian Credit Licence 230686. The information contained in this article is intended to be of a general nature only. Any advice contained in this article has been prepared without taking into account your objectives, financial situation or needs. Before acting on any advice on this website, NAB recommends that you consider whether it is appropriate for your circumstances.
© 2022 National Australia Bank Limited ("NAB"). All rights reserved.
Important:
Any information provided by the author detailed above is separate and external to our business and our Licensee. Neither our business nor our Licensee takes any responsibility for any action or any service provided by the author. Any links have been provided with permission for information purposes only and will take you to external websites, which are not connected to our company in any way. Note: Our company does not endorse and is not responsible for the accuracy of the contents/information contained within the linked site(s) accessible from this page.